IT that works for you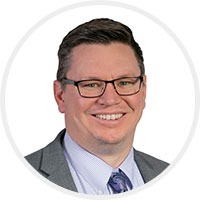 Started in 2004, Mid-Atlantic Data & Communications is a complete technology solution provider. We are 100% committed to making sure business owners have the most reliable and professional IT service in Virginia. Our team of talented IT professionals can solve your IT nightmares once and for all.
Here's why so many businesses depend on Mid-Atlantic Data & Communications for complete IT services and support:
We focus on supporting small business's in Southwest and Southside VA, which we have been doing for over 15 years.
We have a team of techs to support you. (We are not a one man band)
We answer our phone when you call during business hours.
We can be onsite within 4 hours of a major emergency.
We offer a free quarterly security assessment to keep your equipment secure.
Our custom service packages deliver what you need and want without overstepping the boundaries of your budget. From cloud services to data backup, Mid-Atlantic Data & Communications is here to team up with you and your company for expert support.